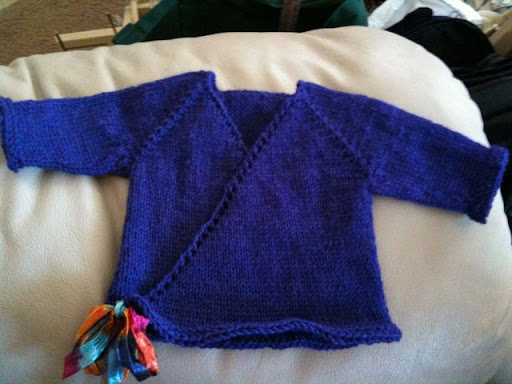 So my daughter is having her 1st baby, a little girl and so I have switched over to knitting baby clothes. I'm going to see her this coming weekend and going to a shower for her. Did I mention I dislike baby showers? But it's my little girl.
I will admit I like knitting baby clothes as they work up quickly and are so cute. I am using sock yarn for some of it as it is washable. I will be doing more but I'll have a few things to give her. Plus I pulled out the baby things I saved of hers and am soaking the stains out. (I hope)
It should be fun to see her and her brothers. I can't wait!