Tuesday, December 28, 2010
I carded and spun yarn then knit it into a hat for my sweet baby Khloe. The grapefruit is keeping her place for now. I will post her picture when her mommy sends me one.
Other Tubular cast on from Knitting Daily. I like it!


I liked this video on the Italian Tubular Cast-on. I am now to the point where I want to learn some different cast-ons for my knitting. This one is cool. There is also a good demo written on knitty.com that I like
here
. The YouTube for this type of tubular cast on is on knitting daily and I'll post it too, probably above this one. Very cool stuff!
The video should point you to part two at the end of it.
Enjoy!
Monday, December 20, 2010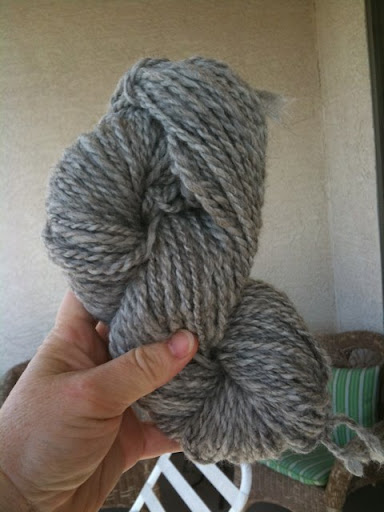 I made some yarn for my daughter to knit herself a slouch hat. It's Shetland and black angora and I spun it chunky. Now we are looking for a pattern.